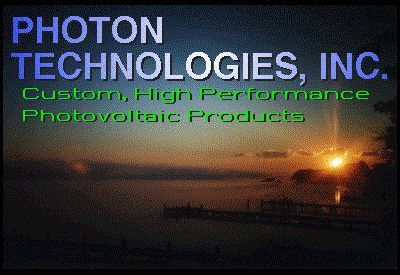 PHOTON TECHNOLOGIES, INC.
P.O. Box 14457
Bradenton, FL 34280
Phone: 941-795-5225
Email: photontek@aol.com

PHOTON TECHNOLOGIES High Performance Photovoltaic
and LED Product Design and Consulting Services

Specializing in Photovoltaic, Solar Powered and Recharged products and devices, PHOTON TECHNOLOGIES, since 1992, has been in the forefront of Photovoltaic and LED technologies. Below is just one of our Case Stories about how we were presented with a design problem and solved it to create a viable, producible and profitable product for the client. We welcome your inquiries on how we might add value to your product line.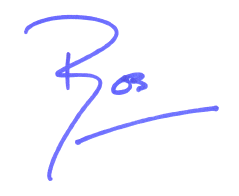 Robert J. Mulligan-President
PHOTON TECHNOLOGIES
Bradenton, FL
Email: photontek@aol.com






Products that PHOTON TECHNOLOGIES has developed include the following:
Designed, Produced 50,000 Solar Chargers
for Southern Africa Cell-Phone Communications Company.
PROBLEM TO BE SOLVED:
Many parts of South Africa's phone system could not be covered by hard-wired traditional telephone systems either due to the remote nature of the villages, or the copper wiring required to connect the grid would be stolen or damaged by vandals.
Additionally, many small villages did not have access to centralized Public Utility generated electrical power (for the same reasons listed above) and therefore, the utilization of normal "wall" chargers to recharge the internal battery packs in cell-phones could not be used.
By designing (and manufacturing) a range of both Crystalline and Amorphous Thin-Film (both glass and plastic formats), the client could rent/sell cell-phones to this growing telecommunications market without having to provide the country-wide infrastructure to power and recharge the phone systems.







Back to Our PHOTON TECHNOLOGIES "Case Studies" Page:


Back to Our PHOTON TECHNOLOGIES Home Page:

For Prompt Service and Answers to your Questions, Please Use the Email Address Listed Below:
Email: photontek@aol.com