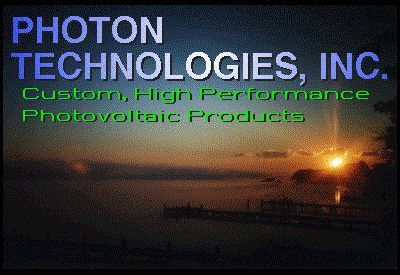 PHOTON TECHNOLOGIES, INC.
P.O. Box 14457
Bradenton, FL 34280
Phone: 941-795-5225
Email: photontek@aol.com

PHOTON TECHNOLOGIES High Performance Photovoltaic
and LED Product Design and Consulting Services

Specializing in Photovoltaic, Solar Powered and Recharged products and devices, PHOTON TECHNOLOGIES, since 1992, has been in the forefront of Photovoltaic and LED technologies. Below is just one of our Case Stories about how we were presented with a design problem and solved it to create a viable, producible and profitable product for the client. We welcome your inquiries on how we might add value to your product line.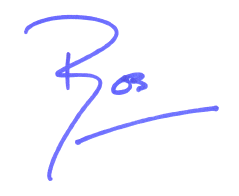 Robert J. Mulligan-President
PHOTON TECHNOLOGIES
Bradenton, FL
Email: photontek@aol.com






Designed, Produced 85,000 small Cell-Phone Solar
Recharged Battery Packs for a major U.S.
Telecommunications/Cell-Phone Manufacturer.

PROBLEM TO BE SOLVED:
As noted in the "plug-in" version of the solar panels used to replace "wall-chargers" in remote, non-hard wired areas of the world, this high volume solar panel was designed by PHOTON TECHNOLOGIES specifically to recharge individual Micro-Tak and Tele-Tak cell-phones with the solar panel built right into the battery case, not as a plug-in panel.

Because the early cell-phones used five NiCad batteries, the voltage from the very small integrated solar panel had to quite high, therefore the technology for cutting the large solar cells into very small segments and then soldering them together in series (front to back), had to be perfected and developed.

This very successful cell-phone recharger allowed the cell-phone to be simply placed on any flat surface, out in the sunshine for recharging without the need to plug-in a wall charger.

It allowed the cell-phone to be used in many areas of the remote world without the need to have an infrastructure of hard-wired telephone cables/poles.







Back to Our PHOTON TECHNOLOGIES "Case Studies" Page:


Back to Our PHOTON TECHNOLOGIES Home Page:

For Prompt Service and Answers to your Questions, Please Use the Email Address Listed Below:
Email: photontek@aol.com